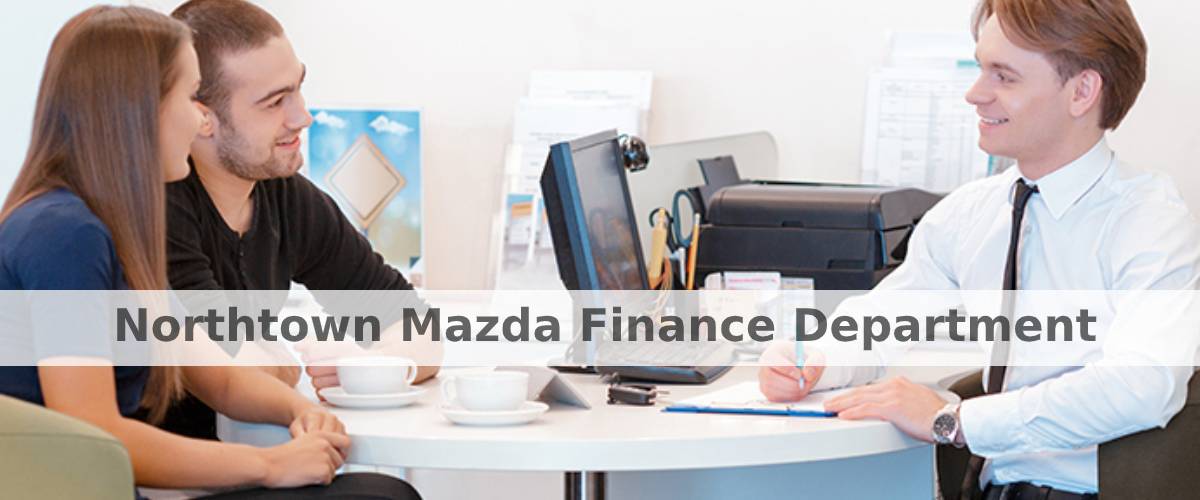 Get Great Financing on Your Next Mazda
When it comes to getting the perfect Mazda vehicle, you want to look more than at a dealership's selection. You also want to look at the dealer's financing. It's the financing that makes the difference between a good car deal and a great car deal. At Northtown Mazda in Amherst, NY, we have worked with thousands of Mazda owners in the Buffalo, NY area to get them a top deal on their Mazda purchase or lease. If you are looking into getting a brand-new Mazda, then you will want to take advantage of our excellent financing offers.
Why Finance at Northtown Mazda?
At Northtown Mazda, we are one of the top Mazda dealerships in the Niagara Falls, NY area. That means that we deal in volume. Because of that, our financing team can offer incredible deals that the competition cannot match. For instance, we can accept less money down than the competition. That allows you to keep more money in your pocket when it comes to driving home in your new Mazda. Also, we can work with you to lower your monthly payments. Simply tell us how much you are comfortable with paying each month and we will likely be able to work something out. Finally, we have the power to get you a market-beating rate on your new vehicle loan. This is extremely important. Most people overlook the interest rate part of a deal. This is where you can save the most amount of money over the life of your loan. We will work hard to get you the lowest possible rate.
What If I Don't Have Perfect Credit?
If you don't have excellent credit, don't worry! At Northtown Mazda near Tonawanda, we have worked with lots of first-time car buyers or buyers who don't have perfect credit. We will not only be able to get you into your favorite brand-new Mazda, but we will also be able to create a payment plan that will be easy for you to handle. Also, financing your vehicle is a great way to build credit if you are looking to buy a new home in the future.
Should I Lease?
If you want to drive a brand-new Mazda and you do not want to spend lots of money upfront, then leasing may be the best possible choice. We offer some incredible lease deals. That includes short-term leases that can last as little as 24-months. We also offer longer-term leases that can last if 60 months. At Northtown Mazda near Lockport, NY, we will offer you more options than the competition.
Sales Hours
Monday

9:00 AM - 7:00 PM

Tuesday

9:00 AM - 7:00 PM

Wednesday

9:00 AM - 7:00 PM

Thursday

9:00 AM - 7:00 PM

Friday

9:00 AM - 7:00 PM

Saturday

9:00 AM - 5:00 PM

Sunday

Closed
What Are the Advantages of Leasing?
Leasing offers many advantages over purchasing a great number of people. First, you typically must put less money down than a purchase. In some cases, you won't have to put any money down! Also, you do not have to consider the vehicle's depreciation. Next, you have more control over the time that you can drive the vehicle. Also, your vehicle comes with a warranty during the life of the lease. That will save you big on repair costs. Finally, leasing allows for the easy disposition of the vehicle. You simply return the vehicle to the dealership and you are done.
Can I Lease with Less Than Perfect Credit?
At Northtown Mazda, we have leasing arrangements if you have less than perfect credit. We can create a monthly payment plan that should be easy for you to handle. Our goal is to always put you in your favorite Mazda with terms that are a breeze for your monthly budget. Therefore, people come back to us to lease or buy their second or third Mazda.
Get Your Top Mazda Choice at a Great Rate
We are ready to make you an incredible deal on your new, used, or certified pre-owned Mazda purchase or lease. Stop by Northtown Mazda in the North Tonawanda area for a test drive today. Contact our finance center to learn how to drive home in your next Mazda.
Your privacy is important to us.
Northtown Mazda takes your privacy seriously and does not rent or sell your personal information to third parties without your consent. Read our privacy policy.
Start Your Application
* Indicates a required field